Dance Alive
In our non-competitive environment, Dance Alive offers a venue for serious students to train at a more advanced level and perform several times during the year at various venues around the city, including Spruce Meadows, Calaway Park, Farmers Market and retirement homes.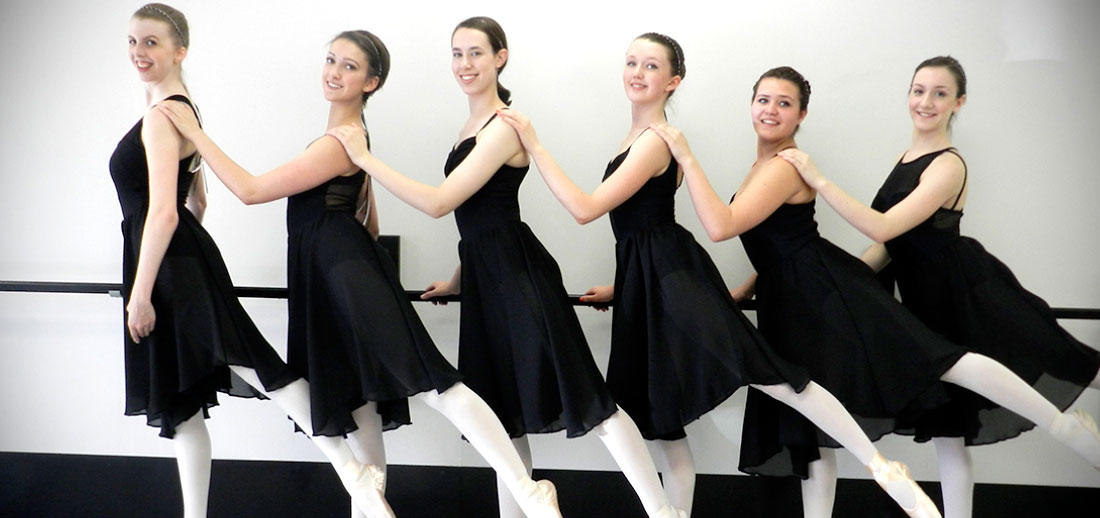 Students are accepted by audition to the program. They must be aged 7 and up, have at least one year of dance experience and be training in both Ballet and Jazz at ITD. Students in weekly Tap and Acro classes will study these genres in Dance Alive as well. Dance Alive rehearses every Friday night, please see below for attendance commitment.
Is This Program Right For You?
The first step to becoming a successful dancer is making a solid commitment to your classes, rehearsals, and performances. Strong technique is a key ingredient and class is where you develop that technique. Come to each class prepared to learn and without personal distractions. Class time is your chance to focus on yourself, so try to leave your concerns or worries at the studio door. True progress is made when you look at each class, rehearsal, or performance as an opportunity to become better at what you love to do. Dance full-out, stretch a little further, become more aware of your technique, and make the most of every class.
The Dance Alive program is a privilege that dancers and their parents must appreciate and respect. Participation in the program is restricted to dancers who are ready to make achieving their personal best a priority. There will be times when classes, rehearsals, or performances will be scheduled when your non-dance friends or family may be headed to the mall or the movies.
It is our goal to create a fun atmosphere where the group builds strong friendships, camaraderie, and respect for one another. This, combined with dedication, hard work and proper conduct by the student creates a positive and productive dancing environment.
Students are expected to be at EVERY class. Choreography is difficult to learn without full attendance. Anything less is not fair to the rest of the group. Dance Alive must take priority over school dances, birthday parties, etc. and outside dance commitments must be communicated and approved before the year begins. Missing more than one class prior to Christmas and more than two after Christmas will result in the student being suspended from Dance Alive for the following term. Unexcused absence from run-throughs, dress rehearsals, shows or recitals will result also result in suspension from Dance Alive.
We encourage dancers to be as dedicated to their academic studies as they are to their dance training. If your participation in this program affects your grades or the expectations and goals set by your parents, we cannot allow you to continue in the program.
Reasons why this program might not be a good fit for you:
You're involved in extracurricular activities that could interfere with your class, rehearsal, or performance commitments.
You're doing it because you want to keep up with your friends, but you are not passionate about dance nor the commitment.
You're doing it because your parent(s) want you to.
You're not fully committed to attending all classes and rehearsals.
Program Benefits
Only a small percentage of the dancers in our Dance Alive Program will move on to professional dance careers; therefore, the program focuses on educating young people to strive for their personal best in anything they want to accomplish. We achieve our goals for the program by offering young people the chance to:
gain a sense of balance in life by managing their commitments to both dance and academics;
participate in a physical activity that enhances understanding of the value of a healthy body;
develop a sense of confidence when speaking or making a presentation in a public setting, which is also a great benefit in college or job interviews;
work with mentors who are focused on the students' success inside and outside of the classroom;
enjoy friendships that could last a lifetime and a sense of belonging to an extended family of fellow dancers, teachers, and parents;
discover the results of hard work and determination; and
develop a lifelong appreciation for the performing arts.
Want to see what our Dance Alive students have been up to?
Calgary Dance Alive
A parent-run association called Calgary Dance Alive drives the Dance Alive performing program. Parents of Dance Alive students are automatic members and obligated to be part of the association. The purpose of Calgary Dance Alive is to further develop the student's experience and exposure to the Arts by identifying, initiating and supporting activities and projects. In the past, activities for the students have included the Triple Threat weekend workshop and viewing productions at Stagewest and the Jubilee Auditorium. The association strives to provide a variety of performance venues each year for Christmas shows and year end performances.
Dance Alive is responsible for organizing, executing and budgeting all aspects of the year-end recital, selection of performance venue and other activities throughout the year.
The Association meets 4 times a year, from September to June and the parent's commitment to attend these meetings is mandatory. While these commitments are not time consuming, they do require each member to take on volunteer duties and be willing to work together as a team to benefit the students in this performing program.
For More Information Visit www.dancealivecalgary.com